This week I was rather bemused to see protests in America wanting to "save Australia". The thing is, Australia doesn't want, or need, saving. I mean, don't get me wrong, it's wonderful to see such kind-heartened Americans taking time out of their working day to want to save us – I'm just puzzled what they are saving us from?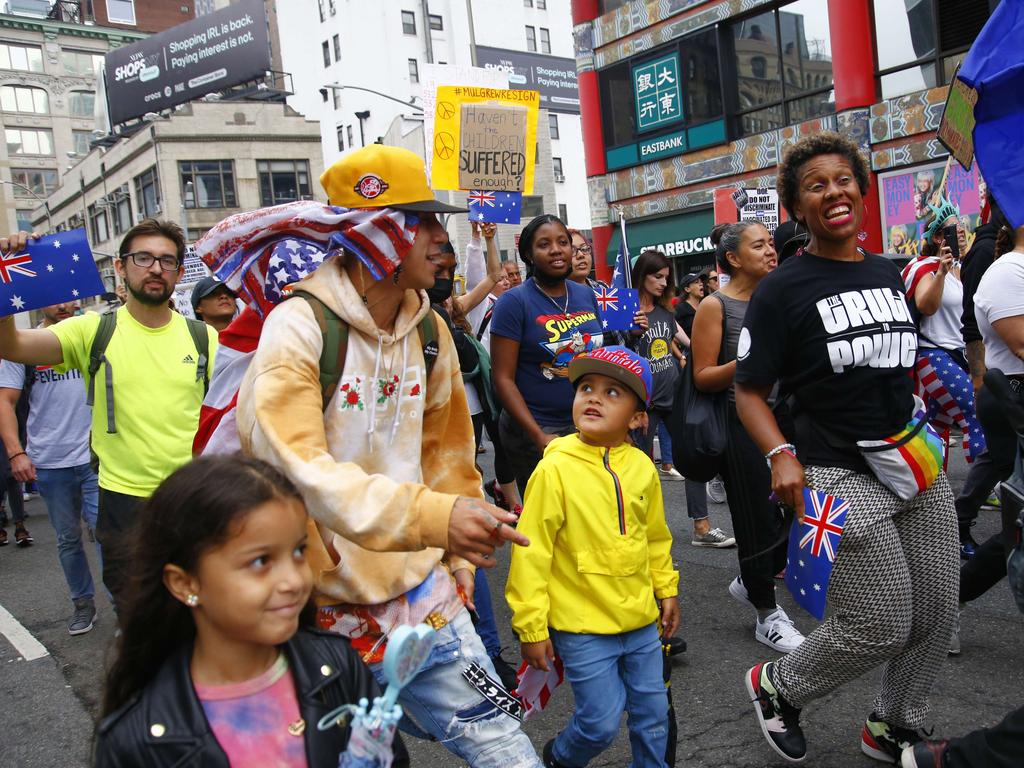 From what I understand they believe there is tyranny going on. Australians are being held captive, forced to be vaccinated and being deprived of our basic rights.
The thing is, most of Australia are quite happy doing the right thing, stopping the spread of covid and protecting their families and friends. Take for example where I live (Australia's capital)… over 96% of 12+ years old have had their first vaccination and 70% are fully vaccinated. We've had no protests and hardly anyone knowingly breaching covid restrictions.
And the results speak for themselves:
In New York State, population 19.5 million, there have been 2,449,261 cases (12.5%) and 55,531 deaths (0.3%), according to Johns Hopkins University.
In all of Australia, population 25.7 million, there have been 115,000 cases (0.4%) and 1357 deaths (0.005%).
For much of the last year and a half, much of the country has had (or still has) ongoing freedoms the rest of the world haven't. I think this tweet says it all…
Are you happy with how your country has responded to covid and where you are now?